Got milk? Patty Smeltzer, owner of Sunrise Milk in Clinton, New Jersey sure does! Smeltzer is delivering local food that doesn't just taste better; it feels better with her good old fashion home milk delivery service.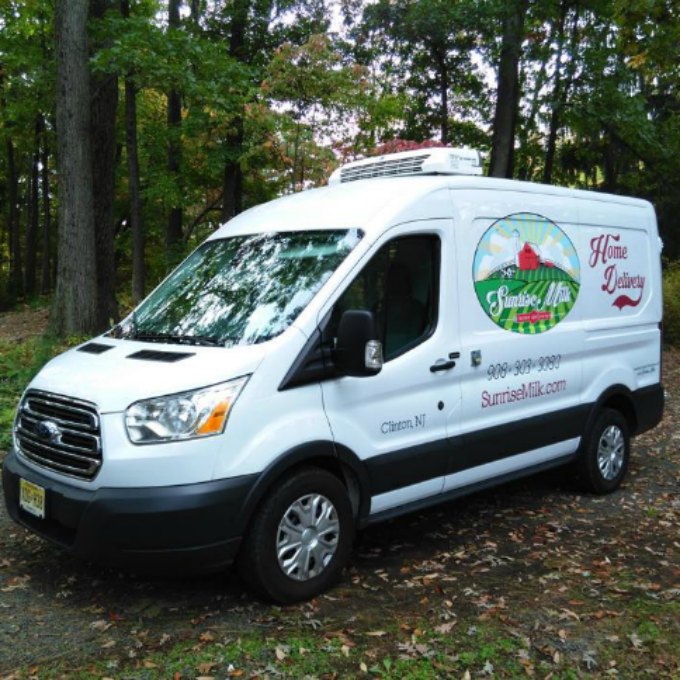 Recently, over a cup of steaming hot coffee, Smeltzer announced that she's "so happy" to be connecting milk drinkers with quality, caring and convenience. Smeltzer's milk delivery has been up and running since August and her customer's love the glass-bottled happiness that she delivers weekly to their doorsteps. Although convenience and experience are major selling point for at home milk delivery, Smeltzer is excited about the taste and quality of her product. Smeltzer and her husband are locavores who weren't satisfied by the milk (even organic) found in the grocery store and they yearned for farm-fresh, glass -bottled goodness in their morning coffees. Most milk found at the grocery store is co-op milk, mixed with milk from many different farms and bottled under a national label. Smeltzer wanted truly fresh milk for her coffee and after searching for a year; she finally found it at Apple Valley Creamery in Adams County PA. Their milk is grass fed, glass bottled, wholesome, non- GMO, rBGH, rBST free and Animal Welfare approved. The milk is bottled on Tuesday and delivered on Wednesday.
Does it get any fresher?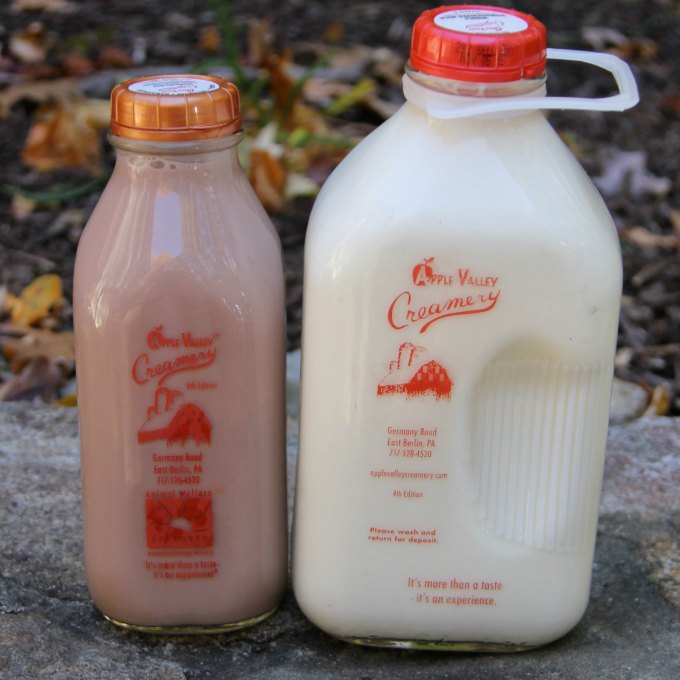 Most milk trucks disappeared in the 1960's making the milkman a lost memory seen only in vintage posters and in old television shows. In today's fast-paced, technological driven society, when we hardly have time to stop at the grocery store or cook dinner, people often long for a simpler time when fresh milk arrived at their doorsteps. Milk from a local farm reminds people of how things used to be and brings slow food into our homes once again.
Sunrise's milk is flash pasteurized and their top selling product is the whole milk – it is smooth and creamy and decadent. Personally, I like the chocolate milk because it tastes like melted chocolate ice cream, only better. Simply put, Sunrise's milk is straight up delicious – my husband and kids say that's it's simply "superior" in taste and I believe it's because the combination of farm to porch freshness and glass bottling. Each sip of authentic milk just makes you feel good, in a nostalgic way. After all, it's not just the product itself but the experience of old fashioned delivery. Sunrise milk is a small business that is working hard to bring their New Jersey customers good food that is high quality, authentic, fair and environmentally responsible. Sunrise carries a variety of other fresh products and, as a modern feature to old-fashioned service, Sunrise's customers receive a text when their milk is delivered to their doorstep.
Want to experience farm fresh dairy delivered weekly? Check out their website and place an order! I promise that you won't be disappointed!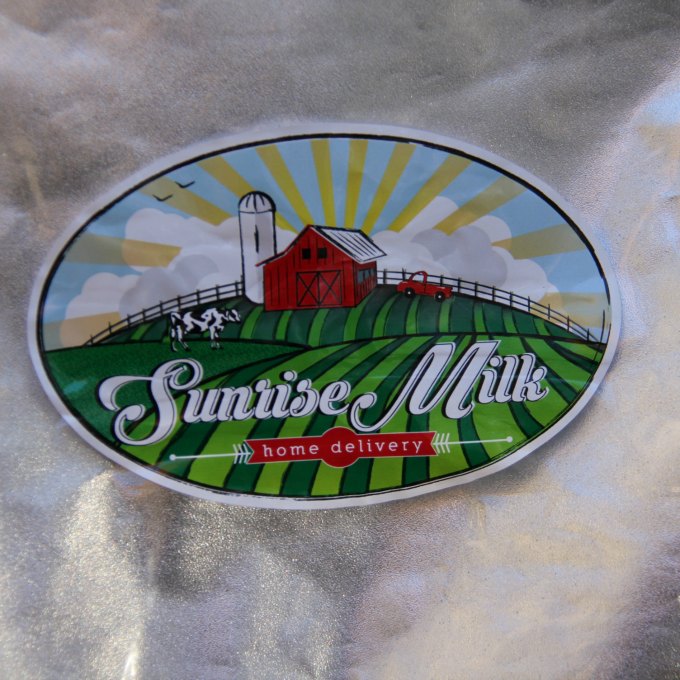 I was gifted some milk to sample for this post but was not compensated and all opinions are my own.