More than a season, summer is a feeling. It's roasted marshmallows shared fireside with friends, spontaneous ice cream filled road trips with family, grass stained knees, cold Italian ices and running through sprinklers- and yes, it is also sunburns, mosquitos bites and retreating inside to escape the heat from time to time.
Summer is here for a good time but not a long time. It's like a cold cocktail of memories shared with those you love, laugh and grow with. If all the worlds a stage, home is the backdrop to our lives and the patio becomes an extension of the living room and the dining table becomes host to the weekly garden harvest.
Summer is often romanticized – but just like real life. It unfolds in different ways for different people. And it certainly doesn't come without it's share of messy. This season, I invite you into my messy kitchen to experience all that summer produce has to offer. My hope is that these summer recipes help you learn something new while gaining inspiration to make your own delicious dishes.
Lets raise a glass to summer and welcome it with open arms as we dive into some farm fresh recipes!
Press the link below the images to grab the recipe ( and remember that there is a TON more on the blog, just use the search button and type in your desired produce). Enjoy!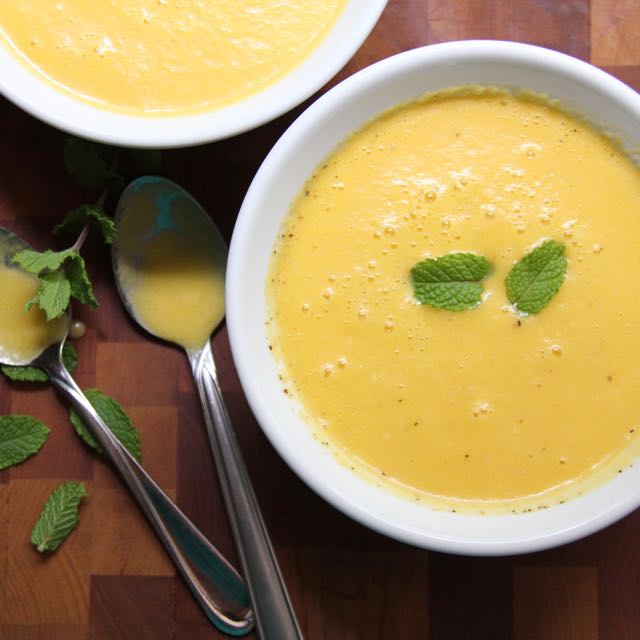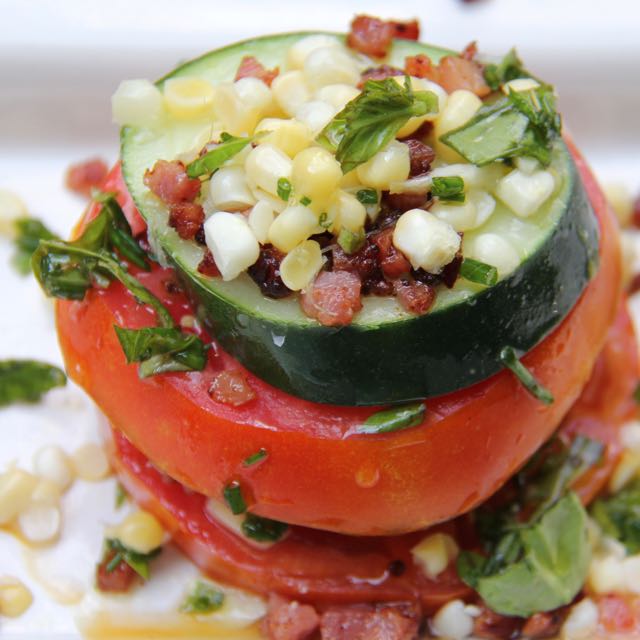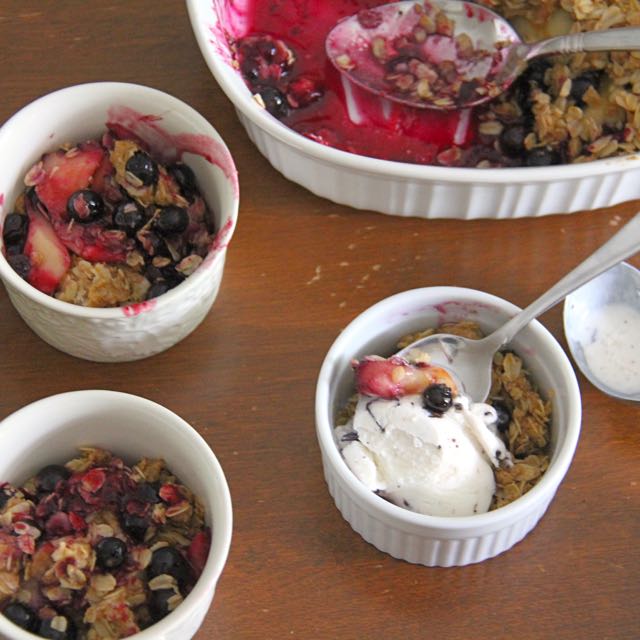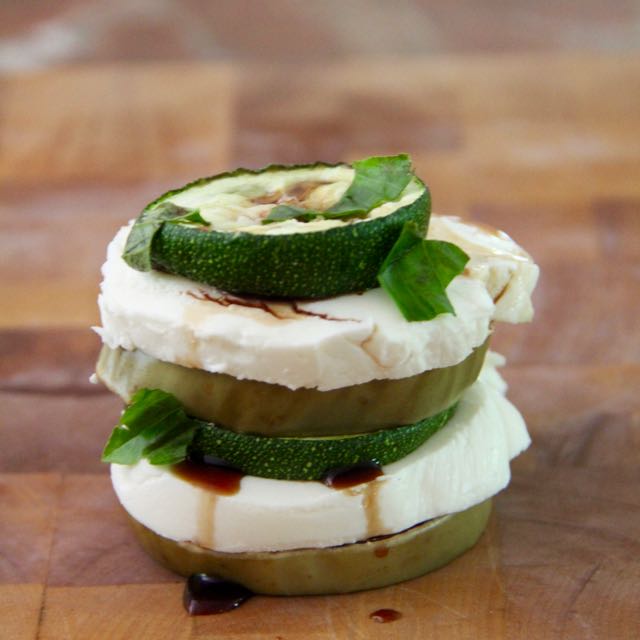 Eggplant Zucchini Stacked Salad