We are taught in elementary school that in order to grow plants they need water, sunshine and soil. This is a mantra that we all know by heart but it's only partially correct. Recently, on a trip to Happy Harvest Hydroponics Farm in Denville, New Jersey, l met with Cris Tuhy, Guy Botticelli and John Evangelista, all CoFounders who generously shared their knowledge of chemistry, botany, plumbing and farming as they took me on a tour of their hydroponics greenhouse and showed me why plants only need water, light and nutrients to thrive and grow leafy delicious greens.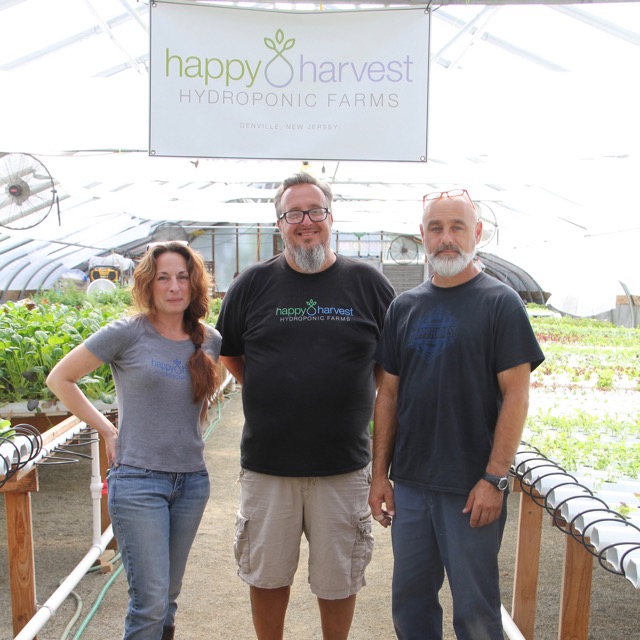 Tuhy, Botticelli and Evangelista are all plant growing geniuses who combined their love of gardening, food and a passion for hydroponics to create Happy Harvest Hydroponics. They built their green house from scratch, perfected the nutrient to water ratio and developed amazing flavor combinations along the way. As I walked thru their greenhouse, I sample some unbelievably creative flavor combinations that that sparked my senses and made my palate water. The simply spicy watercress was my favorite.
The seed to harvest process takes 14-60 days depending on variety and time of year, starting with a seed sprouting in a cube. The seed is surrounded by moisture in a well-timed system that releases water for 30 minutes twice a day for the seed to absorb.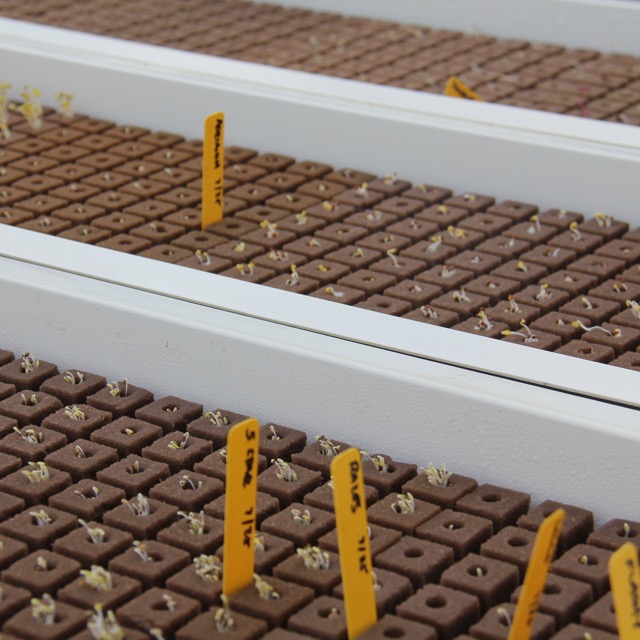 After 14 days, the plant is transported to a channel so that it has more room to grow and will receive constant watering.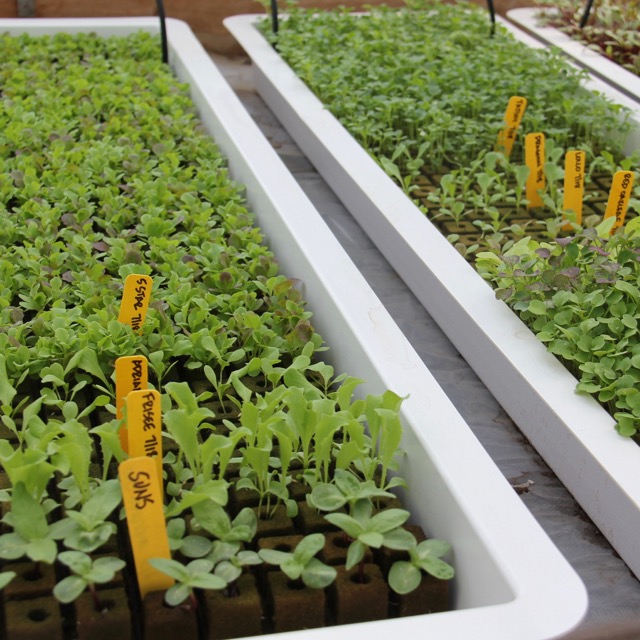 At all times 600 gallons of water are circulated amongst the plants with an average of 30 gallons of water consumed daily. This water is from a city water reservoir which is aerated and nutrient enriched keeping the plants healthy and happy. In this system, nutrients flow directly over the roots, allowing the plants to grow in a small space and at a faster rate.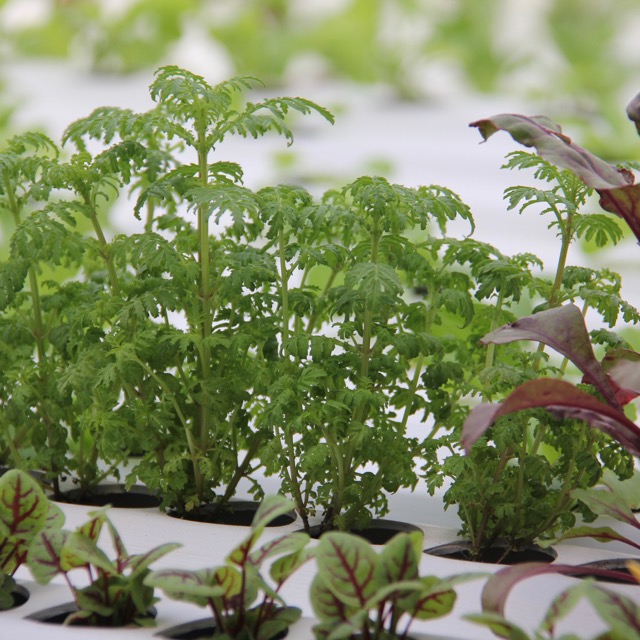 It's like a farming on steroids only the outcome is natural, healthy, nutritious, flavorful leafy greens. Hydroponically grown plants do not have to spend time seeking nutrients in soil which means that they do not need an extensive root system and can therefore grow at a much faster rate than their soil-grown counterparts.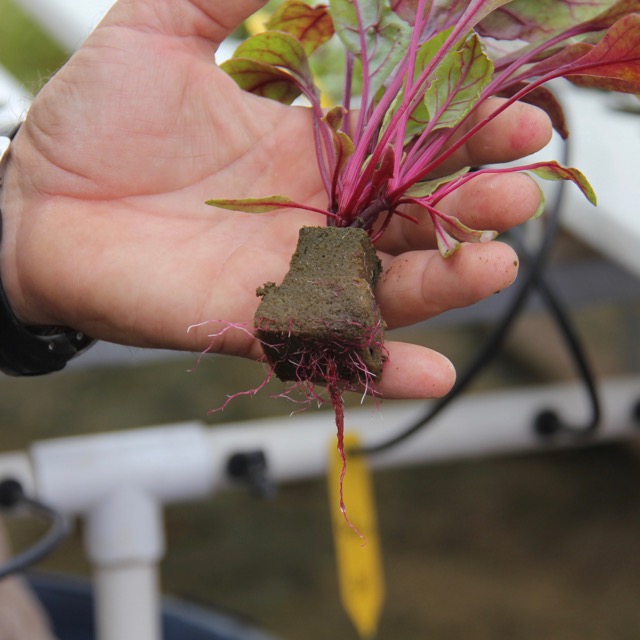 Hydroponics is an efficient system that fits anywhere. I was amazed to learn how, with no need to plan for crop rotation, pest control, or weed competition plants can grow at a seamlessly faster rate. Many crops can be grown year round using hydroponic systems and many top chefs tout the flavor and advantages of hydroponically grown vegetables.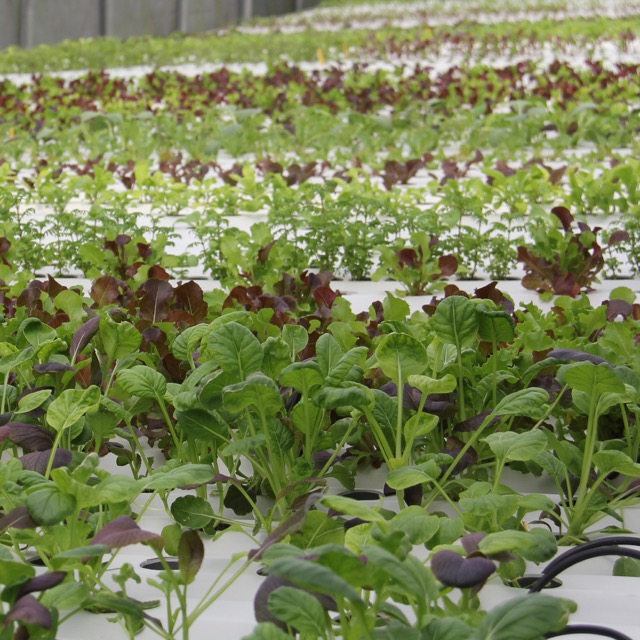 As consumers become increasingly aware of where their food comes from and how it's grown, it's time to check out your local hydroponics farm. If you live in New Jersey I suggest you pop by the Denville and Sparta Farmers Market and the Morris Tap & Grill to sample some of Happy Harvest's delectable produce. They're motto is "Happy plants," "Happy Planet" and "Happy People". I couldn't agree more! As one of their customers, Carolyn Thow says, " their salad combinations taste like no other, fresh, crisp, with actual flavor! It's great to be able to get local natural salads all of the time!"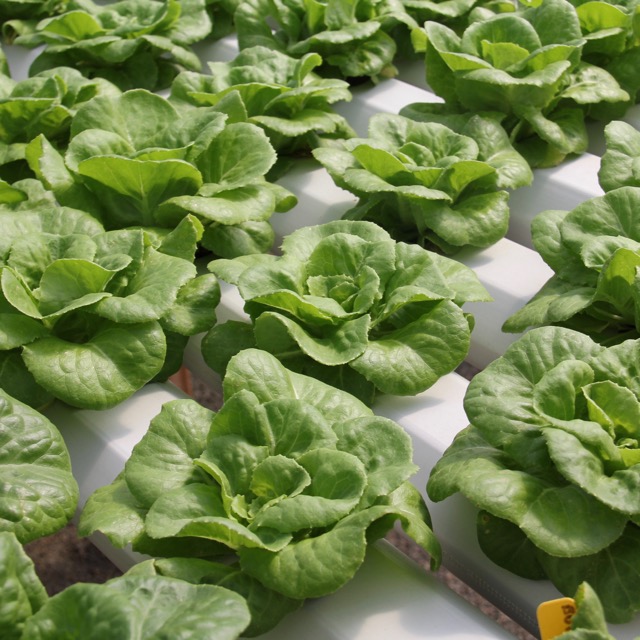 It's time to enjoy leafy greens once more and check them out! Food grown without soil is so delicious that I promise you will crave seconds. It's time to change what your teachers taught you: Plants only need water, sunshine and nutrients to grow, be sustainable and delicious.
I was not compensated in anyway for this post. All ideas and recommendations are my own.