Let me start by declaring that I'm a vigorous and unapologetic carnivore who tries to be a "Locavore" (i.e. trendy name for local-food- eating person) as well. I have the following belief: to eat humanely raised and slaughtered animals is not only ethical but it's also important for your health. In my house, when we treat ourselves to a great meat-centered dinner, we try and make sure that we know that our meat came from a local sustainable farmer.
Having made my personal declaration, let me introduce you to one of my favorite local farms, Mini Mac Farm in Long Valley, NJ. I think that this farm produces some of the best beef and pork around!
WOW! That's really the best word I have to describe how much I adore this farm. It's just as simple as that: I'm in love. It's been a long time since I walked away from some place completely filled with a sense… wow…I'm talking totally impressed…
What struck me first was the friendly welcome that we got and how Helen, the Owner/Farmer simply radiates with love for her farm and the work she does on it; she likes the challenges of unpredictable farming and the satisfaction of providing this area with great meat and vegetables. She so loves farming that she was thrilled to show me around and tell me all about her farm, her family and the many other members of the local farming/food producing community as well. I was quick to learn that she is one of the sweetest, smartest, savviest, and most astute people that I have ever met.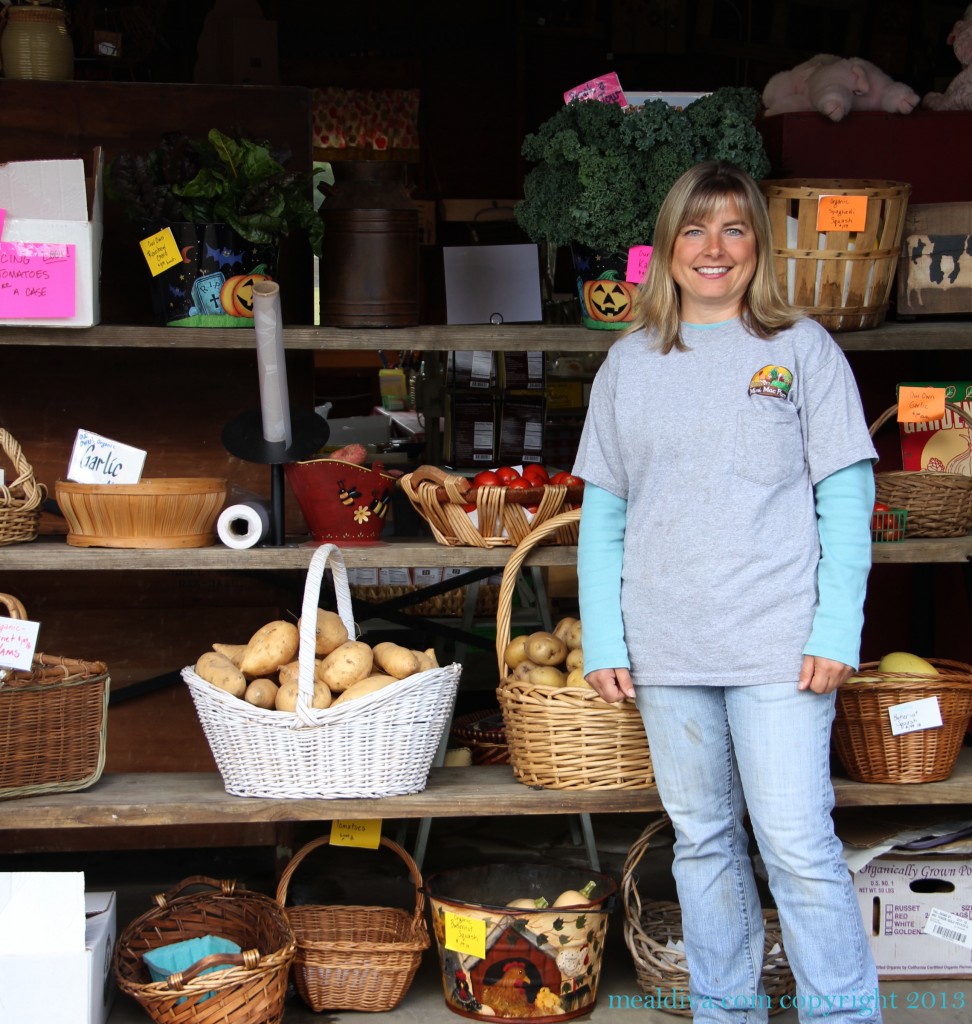 Let me set the scene: it's Friday around 11:00am and Stew and I pull up unannounced to Mini Mac Farm to purchase some eggs and to see if Helen is around to talk. We introduce ourselves as the crazy- local- food- blogger and son that she has been exchanging emails with. As we were chatting, Helen starts walking towards her barn "I'm in the middle of taking care of the animals" she bends down, looks at Stew and says: "do you want to help?" Stew's 3-year-old eyes light up and he nods "yes!" I was completely surprised because not many people would invite a crazy food-blogger lady with a 3-year-old in tow to see their barn unannounced. Clearly, she has nothing to hide!
Into the big red barn we went and Stew helped collect the eggs from the hen's nest, clean the water of the "lazy" meat chickens, help feed the pigs and say hello to the sheep, cows and newly born barn-kittens who were nursing under the stairs. Stew's eyes were filled with excitement the entire time and I was blown away not only by Helen's passion and thoughtfulness about farming but also by her happy animals and beautiful farmland. It was very apparent that she (and her family) place the quality of life and the farm's impact on the environment above the bottom line. And, I have to say, all of this is reflected in the superior flavor of the food she produces. Yes, you really can taste the difference!
So where is the Mini Mac Farm and what do they do exactly? Mini Mac Farm is tucked away at the top of Schooley's Mountain on Pleasant Grove Road in Long Valley. It's an 18-acre farm that they purchased ( with no prior knowledge of farming) in 2005 with the goal of "living off of the land." After fixing up the farm, they opened a roadside stand in 2007 featuring vegetables. This was quickly followed by the addition of pork, eggs and beef. By 2010, they were regularly attending various farmers markets and selling other local farm's products as well. Now, in 2013, they have one busy farm! They have farm tours, farmer's markets, online ordering (please note that Helen is so busy that her stock is not always up to date) and they sell their own veggies. Mini Mac Farm's products are: brown eggs, beef and pork, vegetables, jams and flowers. They also sell a variety of other local products like pickles, cheese, coffee, smoked Apple Jack Brandy duck sausage (it's on my to-try list) and Klein Farms sMOOgurt. Although the farm is not "certified organic," they do practice "organic and biodynamic gardening and farming:" there are no antibiotics, growth hormones or pesticides used on their farm. And quite frankly, the cows look happy.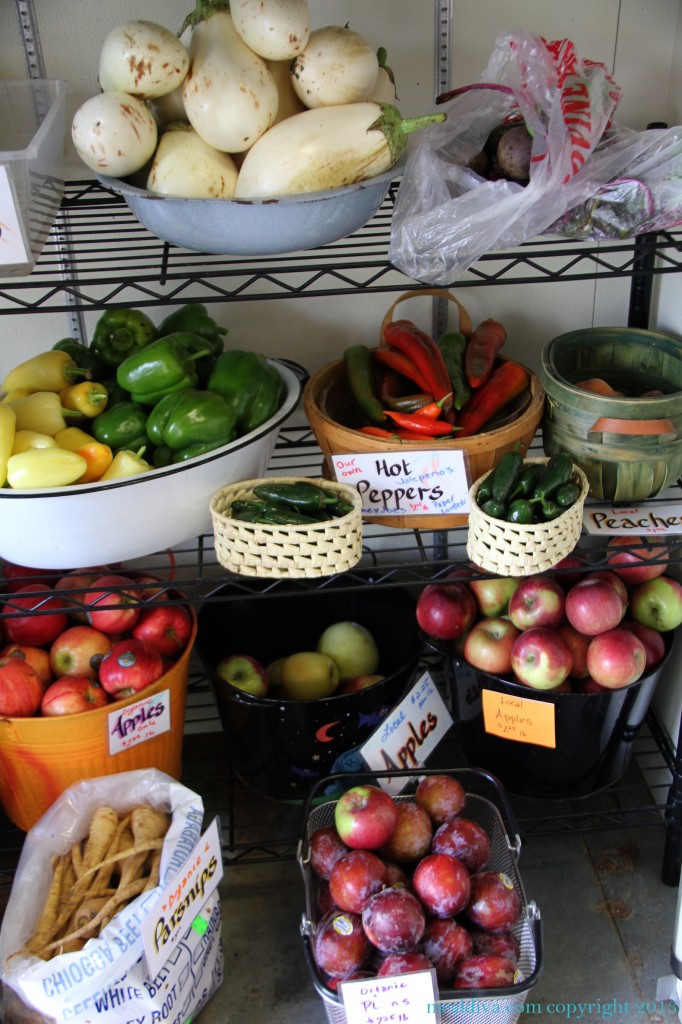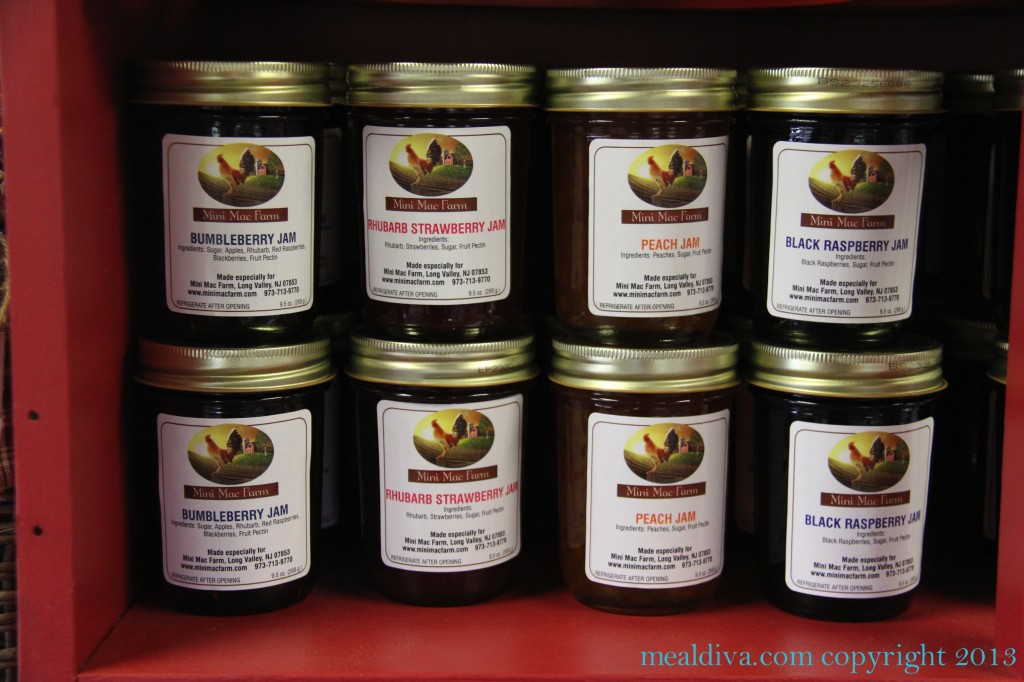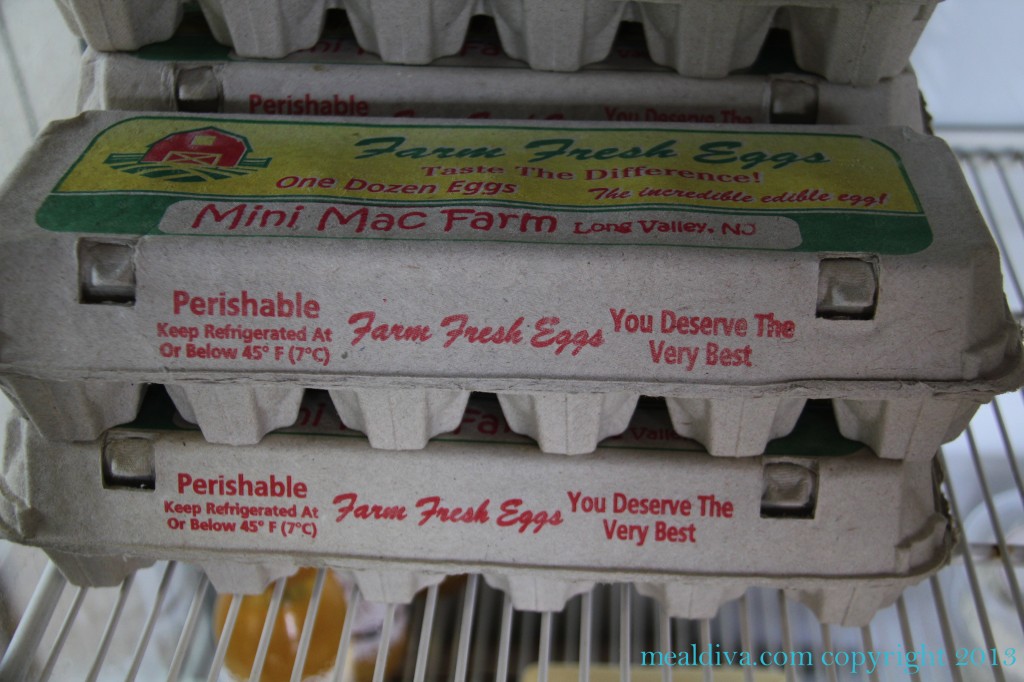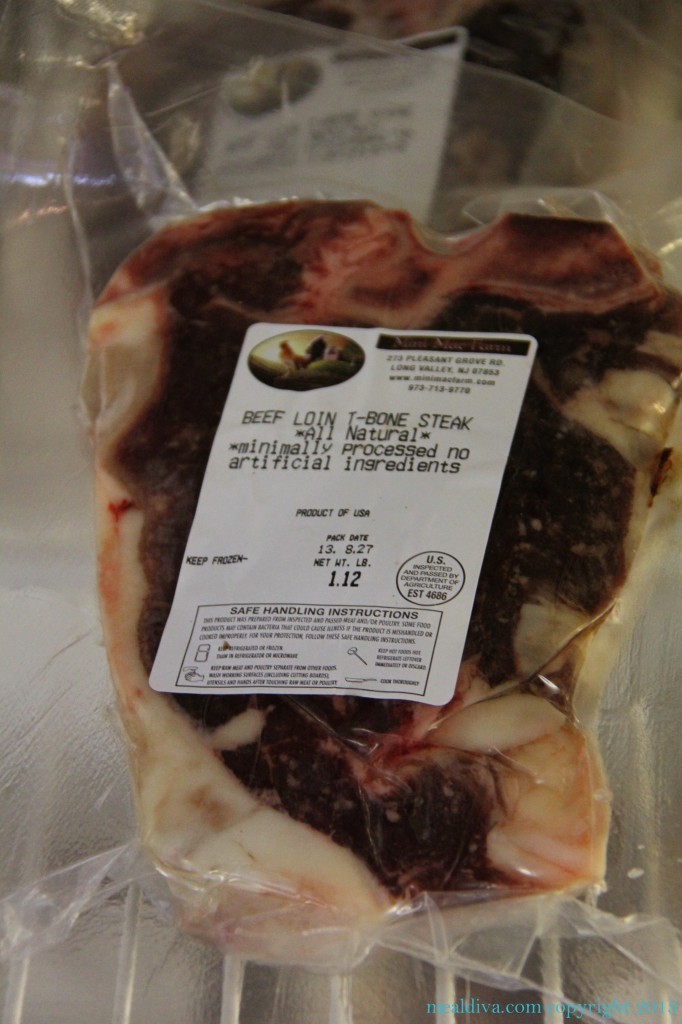 So, I urge you to take the time to meet your farmer. You can learn all you want about how they grow the food you eat; you can learn about their environmental and safety concerns; you might ask to see their farms or to join a CSA; you can even learn about their other interests beyond the farm (you'll be amazed—they're just like you and me!)
Seriously, go meet Helen, buy some of Mini Mac's great products (there was fresh mozzarella being delivered when I was there) and get to know your farmer! Enjoy the local food! Very simply, it just better for you!
To learn more about Mini Mac farm, visit their website at www. http://www.minimacfarm.com or go drop in and shop!
Their address is: 273 Pleasant Grove Road, Long Valley, NJ 07853 and they are open Wednesday- Sunday from 10:00am to 5:30 pm with fresh eggs available daily in the refrigerator.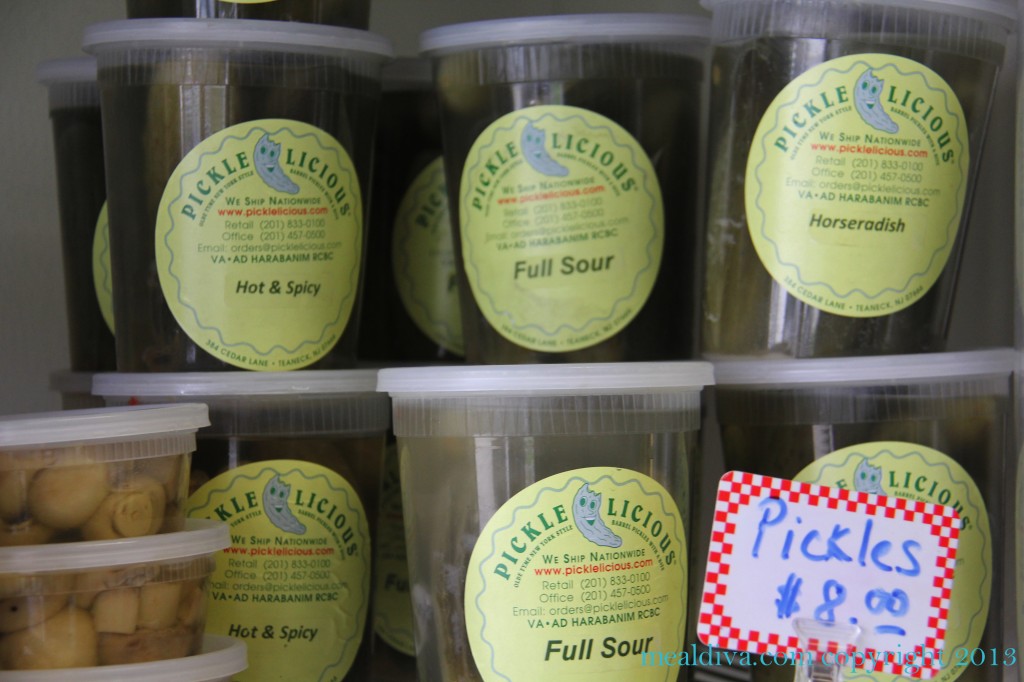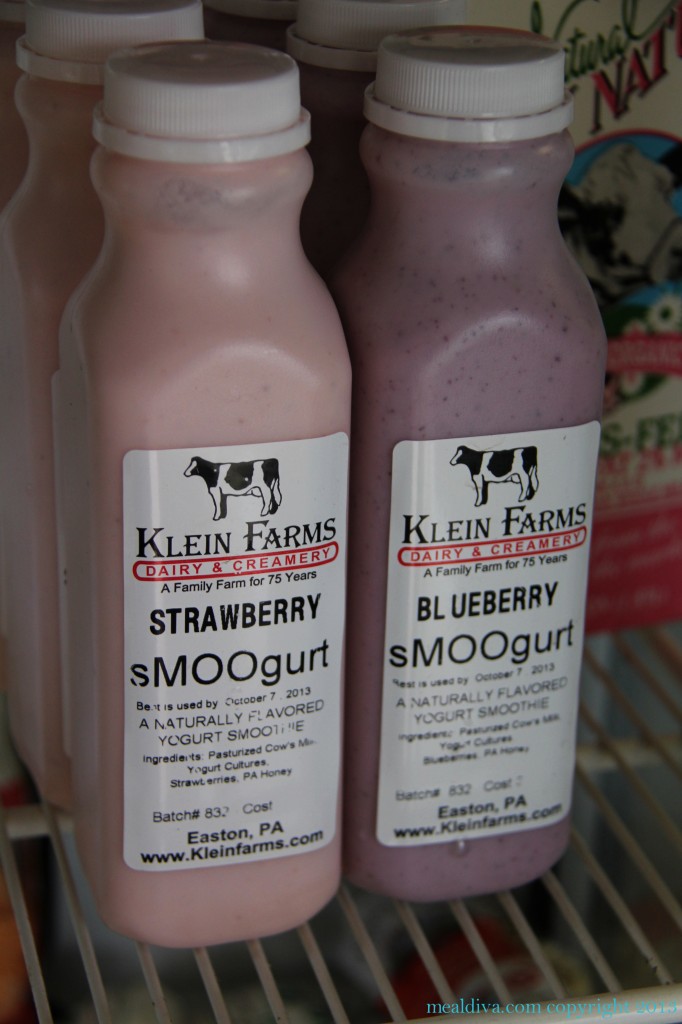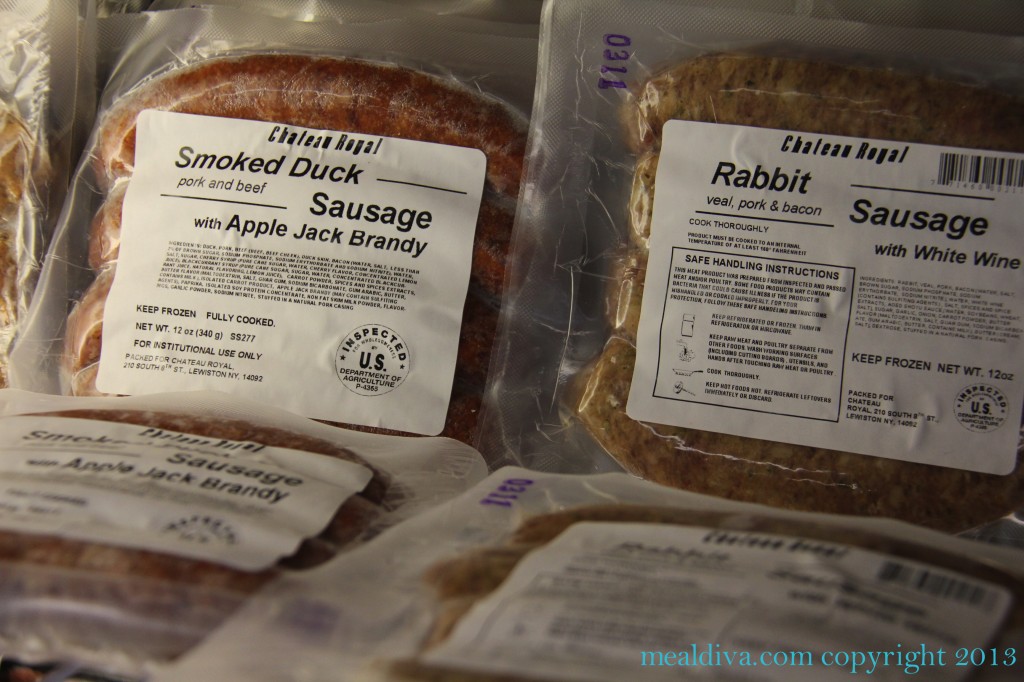 * Please know that I was not compensated in any way for this post. These are all my own thoughts and opinions*