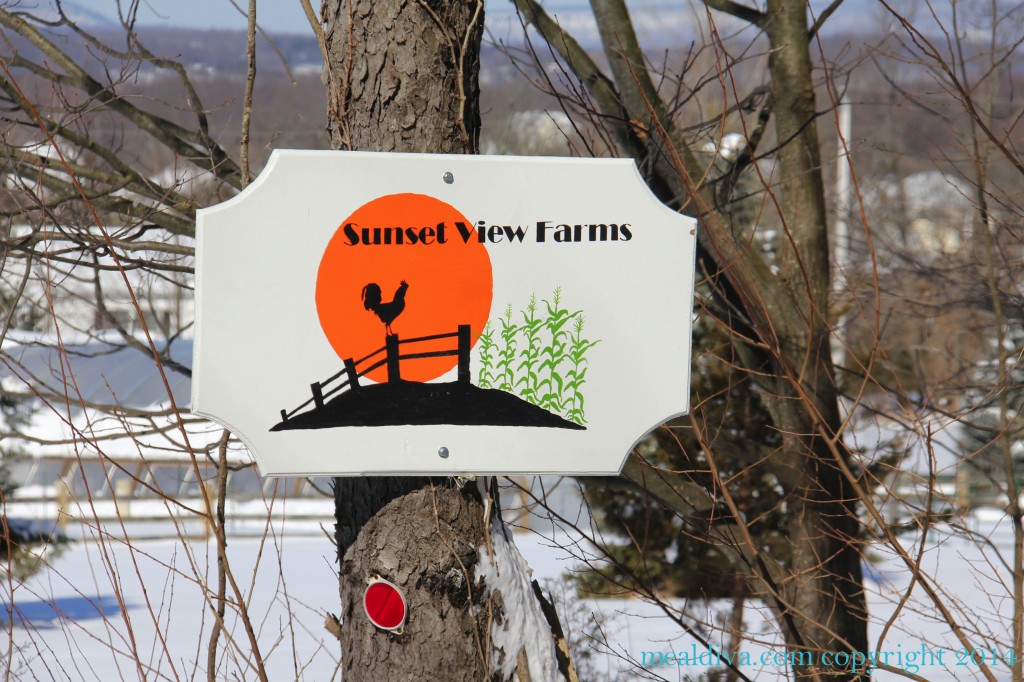 Have you ever wanted to grow your own food but didn't have the knowledge or space to do so? If this is the case, I may have found the answer to your problem! Meet Linda Grinthal, owner/farmer/teacher at Sunset View Farms and Sunset Vista Community Garden & Learning Center at Sunset View Farm in Andover Twp., NJ: where people not only learn how to grow their own food, but they can do so on their very own plot. I met up with Linda on a cold, snowy day in February to learn about their mission and passion for sustainable farming. Linda says, it's all about "learning and growing what you enjoy eating or growing produce to donate to a local food pantry" and it's all done without the use of toxic chemicals. I am in love.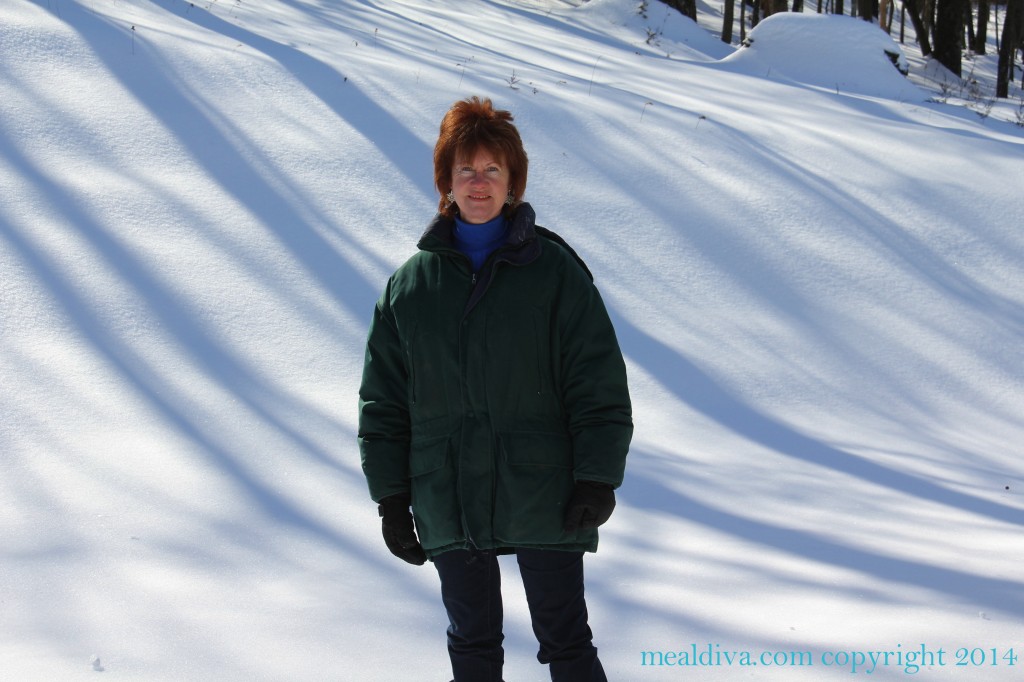 It all started when Linda and her husband followed their dreams and moved from Hackensack to Sussex County to raise their three children and learn how to grow their own food in a sustainable manner. To start, they purchased an empty plot of land and then spent 10 years in Green Twp. learning how to farm before they built their home and started applying and sharing their newly acquired knowledge and techniques with the community. Right from the start, Sunset View Farms and Sunset Vista Community Garden & Learning Center has always welcomed people with an interest in farming.  They would not be where they are today with out all of the dedicated volunteers and "core group" of farmers that help out. They use "their prosperity for the benefit of others" says Linda. They also rent 15 X 30 gardening plots and educate people on staggering crops so that they can yield a large bounty. There is a lot of "camaraderie at the farm and everyone enjoys each others company" says Linda.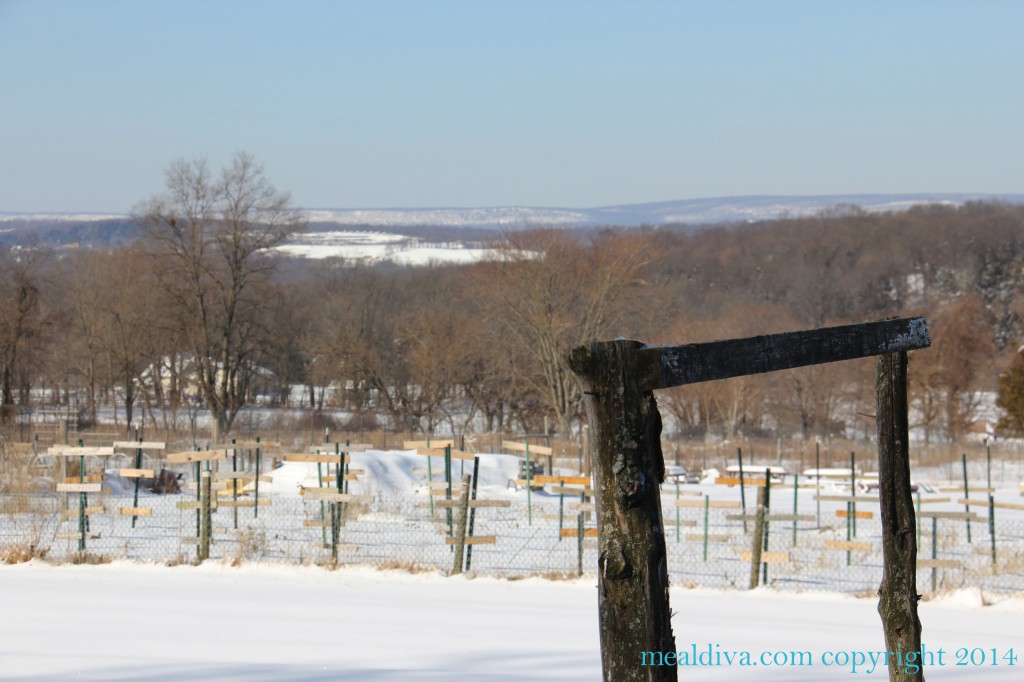 Sunset View Farms is known for their tomatoes – with 6 varieties and 600 lbs. harvested a week (during the summer), it's no wonder their youngest son's favorite vegetable is cherry tomatoes. In addition, they have magnificent chickens (I love chickens) and a friendly rooster who are welcome to roam freely about, eating bugs and fertilizing the land. Linda took Stew and I out for a snowy adventure to visit the chicken coop and I was taken back by the gorgeous, serene landscape –even covered in icy, crunchy snow, the farm is breathtaking. On our way back from the chicken coop, I got a glimpse of the red building where they teach workshops covering everything from canning to composting to healthy eating. Linda grinned as she summarized the list of all of the programs offered by saying "there is always something going on and it's wonderful."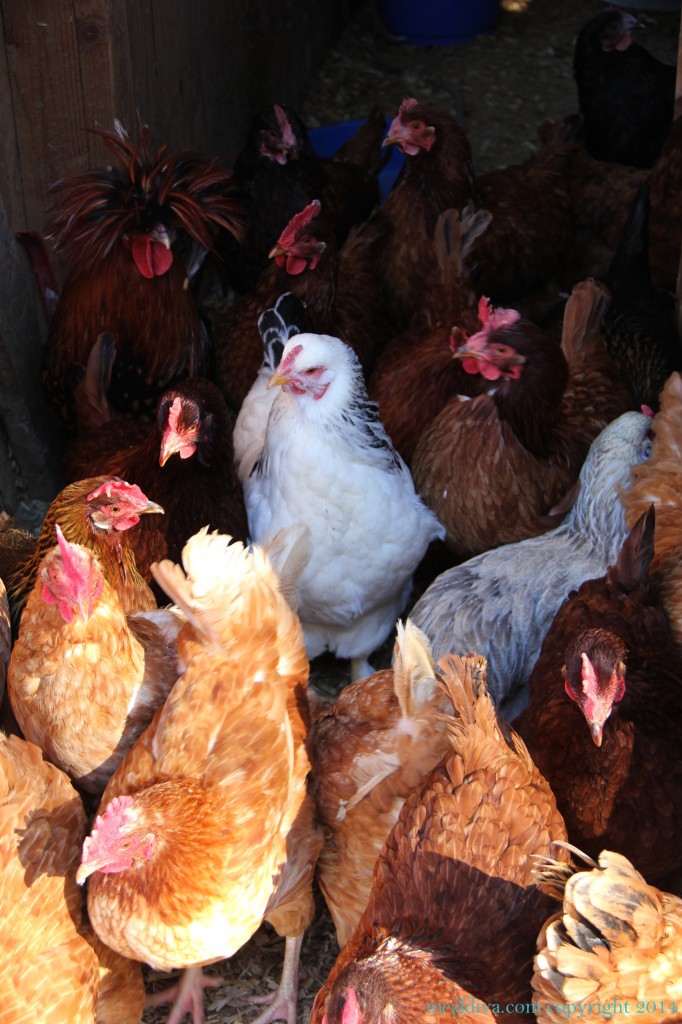 I believe that there is an essential link between the health of the soil, the health of the plants and ultimately the health of all humans. Learning how to garden in a chemical free environment—learning how to keep pests and weeds at acceptable levels while making the most of the benefits they provide is so simple and simply awesome. The Grinthal's have poured love and sweat into their property and educational programs and they want to share it with you. If your feeling ambitious and looking to become a little more self-reliant while putting wholesome, tasty produce on your plates and in your body, check out Sunset View Farms online and  Sunset Vista Community Garden & Learning Center at Sunset View Farm and get farming!
Sunset View Farms Invites You:
Join us for the informational meeting to learn about our Community Garden. We are beginning our 6th year of teaching "survival gardening" and leasing 100 garden plots to the community. We are a non-profit, 501c3, and now offer some free sponsored plots to people who qualify, thanks to donations from local businesses and families. All are welcome March 9 at 2:30 up at the yellow house. 27 Pierce Rd in Andover Twp (Lafayette GPS address). Enjoy refreshments by the fireplace and learn about Community Gardening. We are a happening place, located at Sussex County's Teaching Farm, Sunset View Farm.
 Sunset Vista Presents: Conversation Italian
Learn the lingo to explore the towns  and countryside of Italy! Classes are held in the activity barn on our 20-acre Tuscan farm in Andover Township.
 Stroll our Community Supported Garden and learn to identify the produce in Italian. Practice ordering the various vegetables, herbs and fruits at our little "Practice Your Italian" farmstand.
Sit down to a pretend restaurant experience, using our sample menu that includes all you'll need to know to order fresh and healthful food and drink. If you can learn to say "vino rosso" and "vino bianco" just right, you may even be treated to some homemade biscotti and caffe.
 Munch on Italian bread and olive oil flavored with fresh farm herbs "al fresco" overlooking the fields and the beautiful Kittatiny mountains of Sussex County. Watch the sun set and listen to Italian music as you learn the basics of canning tomatoes  the way the Italian peasants do it.
Professoressa Eileen Gantz is a  NJ Certified Teacher. Eileen lived in bella Italia, Vicenza, for 4 amazing years! While there, she studied the language and immersed herself in the culture & customs of this beautiful country! It is her JOY to share her knowledge and Italian adventure with you! Attenzione! Eileen's enthusiasm may inspire you to travel there SUBITO!
Special guest: Linda Grinthal (formerly Puntasecca)
 Owner of Sunset View Farm,  linguist and Italian cookbook and newsletter author, Linda will share her favorite recipes & canning expertise with you, as well as how to grow fresh Italian herbs!
See website for  book &  course fee, and dates. Sign-up soon as spaces are limited!
 Sunset Vista Community Garden & Learning Center at Sunset View Farm
27 Pierce Rd, Andover Twp, NJ  (Lafayette GPS)
973-579-7382