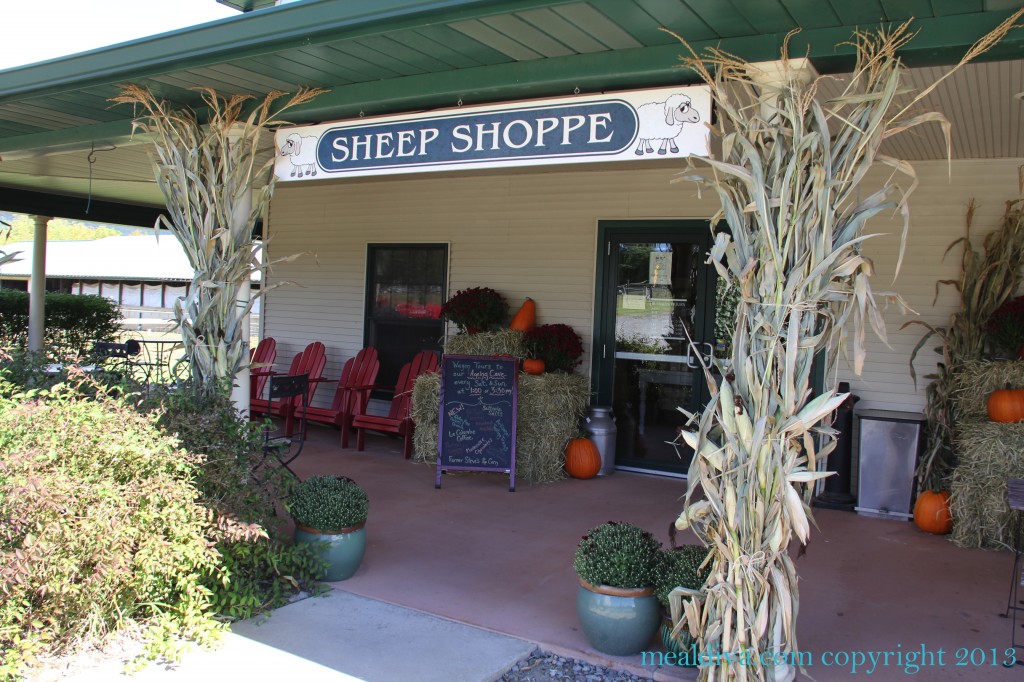 Have you ever heard of "gastronomy?" There is a slow food movement happening in New Jersey and it defines a gastronome as "a person who is aware of the journey that food takes from the farm to the table." Gastronomy encompasses ecology, sociology, agriculture, economics and so much more. In other words, it's about making authentic food and providing it to people at a fair price. Enter Eran Wajswol, former engineer turned artisan cheese maker. Yes, this gastronome so loved cheese making that he decided to turn it into his full –time job and opened Valley Shepherd Creamery! Making great cheese begins at the farm, where green pastures, fresh air, terrain and milk all come together to create the richest, most flavorful cheeses. Smell, taste, and savor.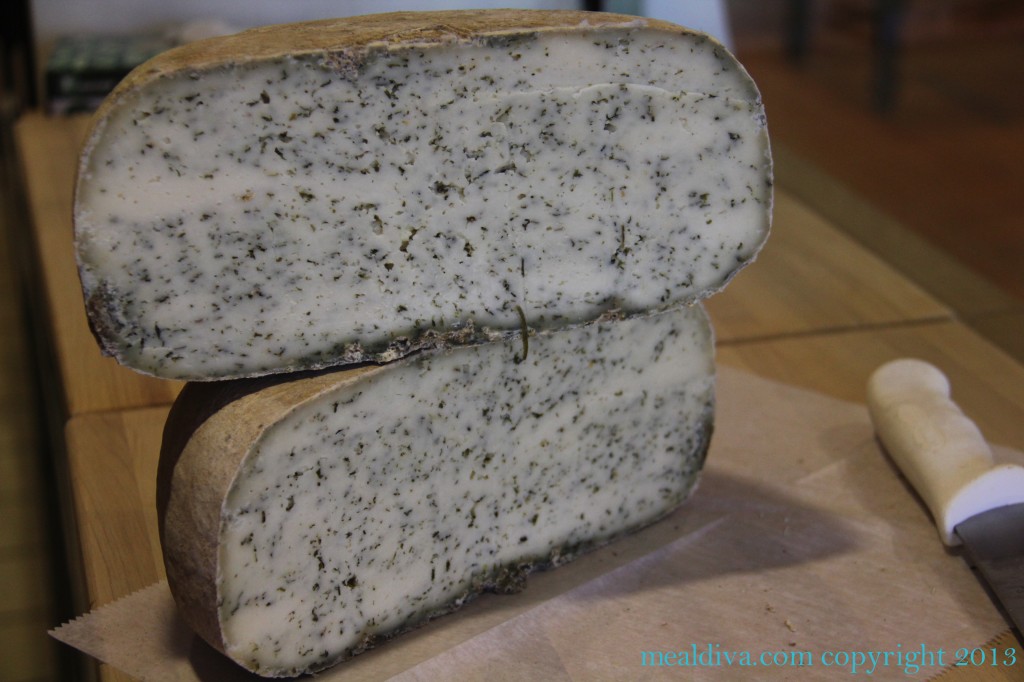 I was inspired to blog about Valley Shepherd Creamery for two reasons:
1. Because, according to Locavore Adventures by Jim Weaver, Valley Shepherd Creamery is dedicated to "reintroducing the real stuff to American palates."
2. I am a dairy intolerant person who has been eating and enjoying their products for several years now. Seriously, I LOVE everything they sell!
The Valley Shepherd Creamery all started when Eran decided to build a small cheese cave in his backyard and started raising Belgium sheep. His sheep raising/cheese making passion grew into something bigger and that's when he purchased a farm in Long Valley, NJ. If you live local, you know that it's right on 517, almost across from the Long Valley Brew Pub. Currently, there are 600 sheep living at the creamery. They had 100 goats and recently acquired 50 more as they, according to Manager Amanda Bancroft, "plan on increasing their goat crottin productions as well as hard goat cheese for next year. There was a shortage this year." The creamery also has 50 cows at a different farm nearby.
There is a feeling of love in Valley Shepherd's cheeses that brings complexity and depth to every bite you take. And like the animals who live at the creamery, their cheeses are alive, vibrant and filled with personality. Today, I enjoyed "Crema De Blue," "Hunterdon" and "Califon" cheeses. Yum! They make over twenty sheep and mixed –milk cheeses, yogurt and butter. I have to insert a comment on the cows-milk butter: they have 5 different varieties but the large-grain sea salt one is amazing! Really, there are no words to express how wonderful their products are. If you love cheese you have to check them out!
Apart from the fact that the Valley Shepherd Creamery has fantastic farm to table products, why else should you nosh-on raw-milk sheep, goat and cow cheeses? First, lets talk about goat vs. sheep milk (I am assuming you already know about cows milk). Different kinds of milk influence the flavor and various properties of the cheeses:
First, lets talk Goat Milk. Goat Milk has more fatty acids and in many other countries it is the milk of choice because it's closer to human milk then cows. On a personal note, the MealDiva house is not a large cow -dairy-consuming house. My children all went from breast milk to goat's milk.
Next, there is Sheep milk. Sheep Milk contains less fatty acids than cow or goat milk but has more vitamin A, D and E. In my opinion, sheep milk is the creamiest milk and that's why it makes deliciously luscious cheeses. It also has an easily digestible protein and is recommended for the lactose intolerant. On a personal note, I am sensitive to dairy and was forced to live my life without cheese until I was introduced to goat and sheep cheeses.
While I was visiting and taking pictures for this blog piece, Amanda and I had fantastic conversation about sheep and goat milk cheeses (and raw milk cheeses in general) and how they can be easily digestible for those with lactose intolerance. If dairy doesn't always agree with you, three possible reasons for the intolerance maybe to blame and you may have more leeway with dairy then you think:
1. Lactose: a sugar in milk, that when made into cheese turns into lactose acid. The older the cheese, the less lactose there is in. This explains why older cheese like Parmesan works best for people sensitive to dairy (like me).
2. Milk protein (or amino acids to be precise): my daughter Peanut is allergic to the protein in milk and it gives her ear infections. Since different milks are made up of different proteins, she can enjoy goat and sheep milk and cheese without a problem.
3. Pasteurized milk: the milk that you purchase from the grocery store is always pasteurized. The pasteurization processes involves heating milk above 161 degrees to sterilize it and kill healthy enzymes and microorganisms, making it harder for your body to digest. I am not an expert on this matter and would suggest that you check out: http://www.draxe.com/video/pasteurization-homogenization-raw-milk/ to read more. Some people who cannot enjoy pasteurized cows milk may actually be able to enjoy it in the raw form.
I encourage you to try raw milk cheese. The FDA is not going to hunt you down and if a cheese is aged over 60 days, it's allowed to be eaten raw. If you would like to learn more about sheep and goat milk cheeses, you MUST visit Valley Shepherd Creamery and speak with Amanda or get a tour. Amanda is very knowledgeable about the cheese making process and the benefits of eating raw cheeses. So go enjoy!
To sum up why Valley Shepherd Creamery is a wonderful place to shop and enjoy, I have to quote a friend of mine, Kimberly D'Angelo: "Yes, I love Valley Shepherd Creamery. I've been going there for a couple of years now. Robert and I really try to buy local as often as we can to support local businesses. The cheese at VSC is delicious. Robert and I attended a cheese and wine tasting there a short while ago. I would recommend attending one of their cheese events. This way you really appreciate the time, energy and love that goes into making a fine piece of cheese. I am also completely in love with the vinegar they sell. I put it on everything from salad to grilled chicken. I started buying their yogurt about a year ago. It is so much better than that junk that they sell at the grocery store. This is the real deal!"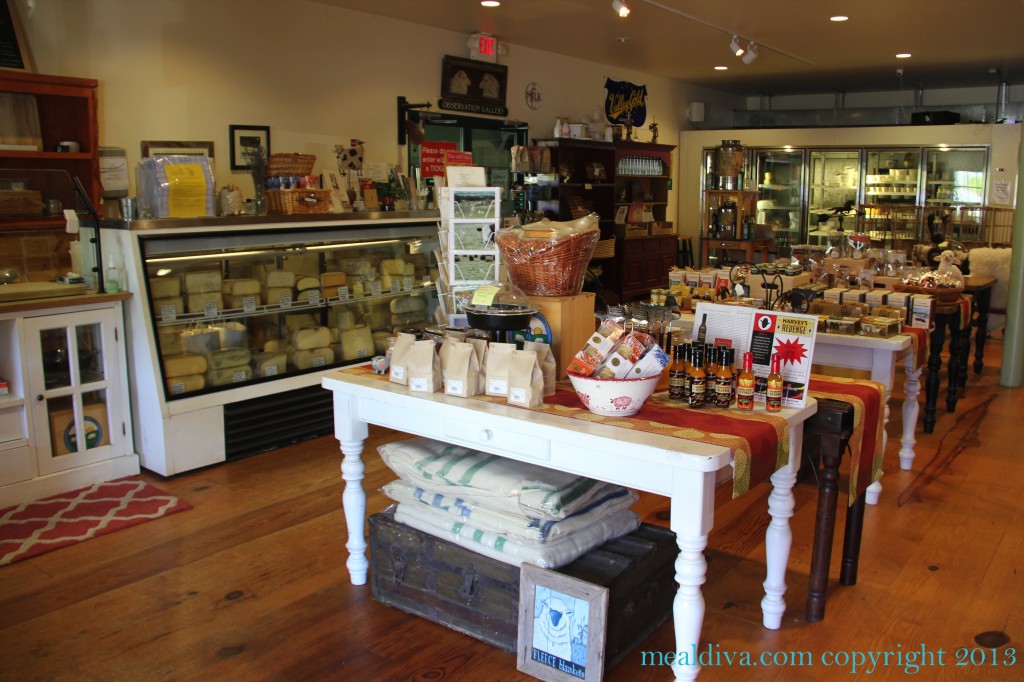 If you have yet to discover how great eating local is, go start your journey at Valley Shepherd Creamery. Stop in and experience their beautiful, authentic products and be a Gastronome for the day!
Valley Shepherd Creamery is located at: 50 Fairmount Road, Long Valley, NJ 07853 or you can check them out online at http://valleyshepherd.com
Do you shop at the creamery? If so, leave a comment below!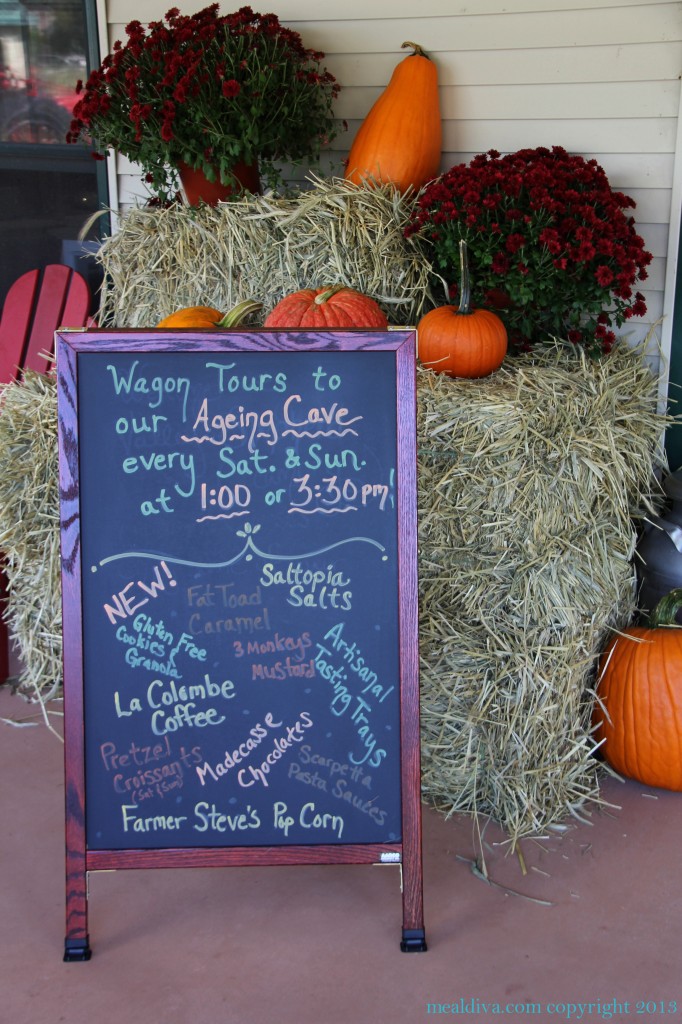 For a fun read on Cow vs. Sheep vs. Goats milk, check out:
http://www.weedemandreap.com/2013/05/milk-showdown-cow-vs-sheep-vs-goat-which-is-best.html
*I was not compensated in anyway for this post and I must remind you that I am not a doctor, nutrition expert, scientist or cheese maker. I am a simple local food writer with a love of raw cheese.*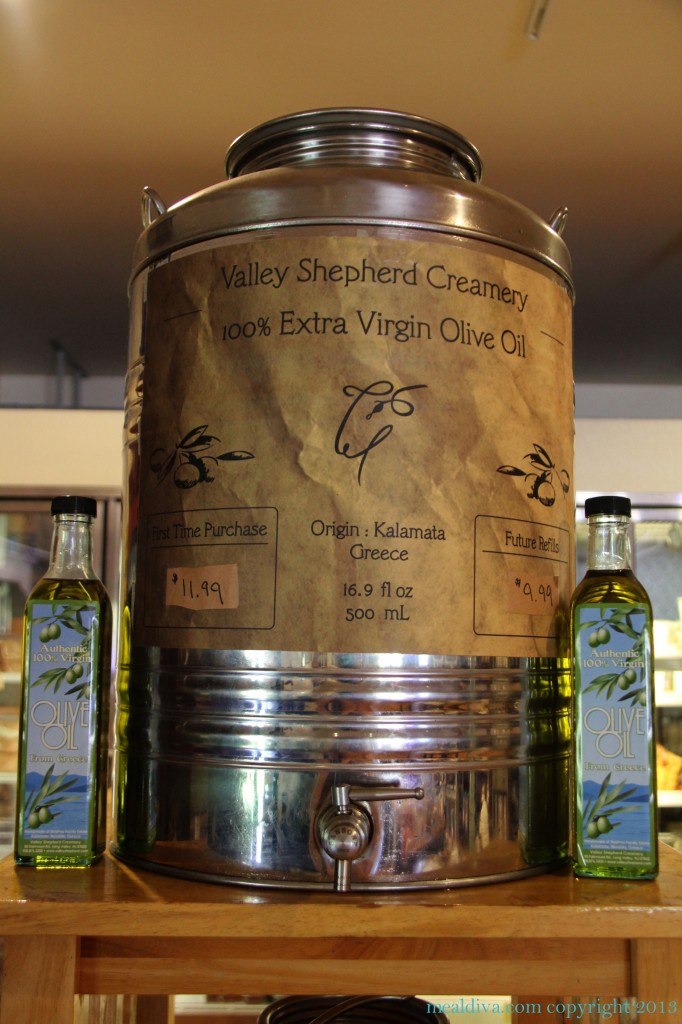 Their Balsamic and Olive Oil are out-of-this-world!