Down Route 517/Fairmount Road, just past the Long Valley Brew Pub, every Thursday from 3-7pm, there is a wonderful farmer's market waiting to be discovered by you. Perhaps you've seen the tops of the tents and wondered what was there or maybe you already know. In case you don't, I'm here to tell you that there is a wonderful world of community filled with fresh produce and fantastic products calling your name! All you have to do is stop in and visit The Long Valley Green Market.
When you arrive, one of the first people you might see is Leona Harrington, Market Manager. Leona is warm, friendly and very knowledgeable! She has a welcoming smile and I was impressed at how many market patron's first names she knew! Leona is the epitome of what makes a Famer's Market great: it's about smiles and mutual enjoyment; families growing food for families and local's supporting locals.
I really like the fact that the Long Valley Green Market is on Thursday's! This way I can get local, fresh produce during the week instead of waiting for the weekends. Whether you live up Schooley's Mountain or any place close to Long Valley, this market is the perfect place to stop and grab dinner on the way home. This past Thursday, I talked to a few work-attire-wearing people who were waiting for the Empanada Lady's gourmet empanadas to take home. One woman told me that she serves empanadas every Thursday to her family and that it's "become a tradition."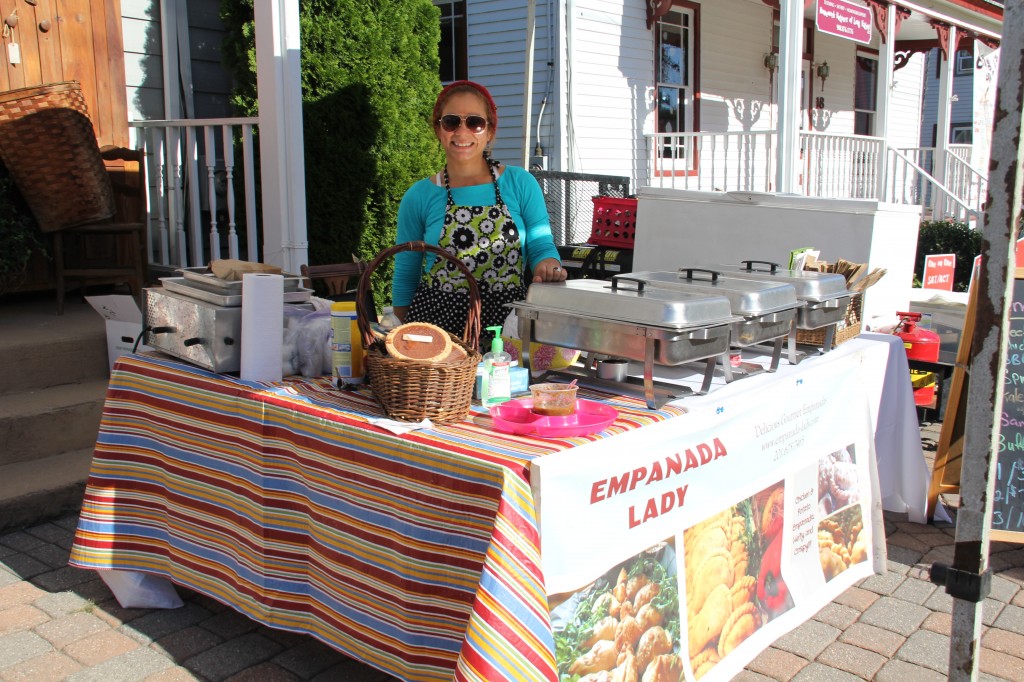 Then there is Fontanarosa's Gourmet Specialty Food's truck with his large variety of breads, traditional and gluten-free pasta and sauce's.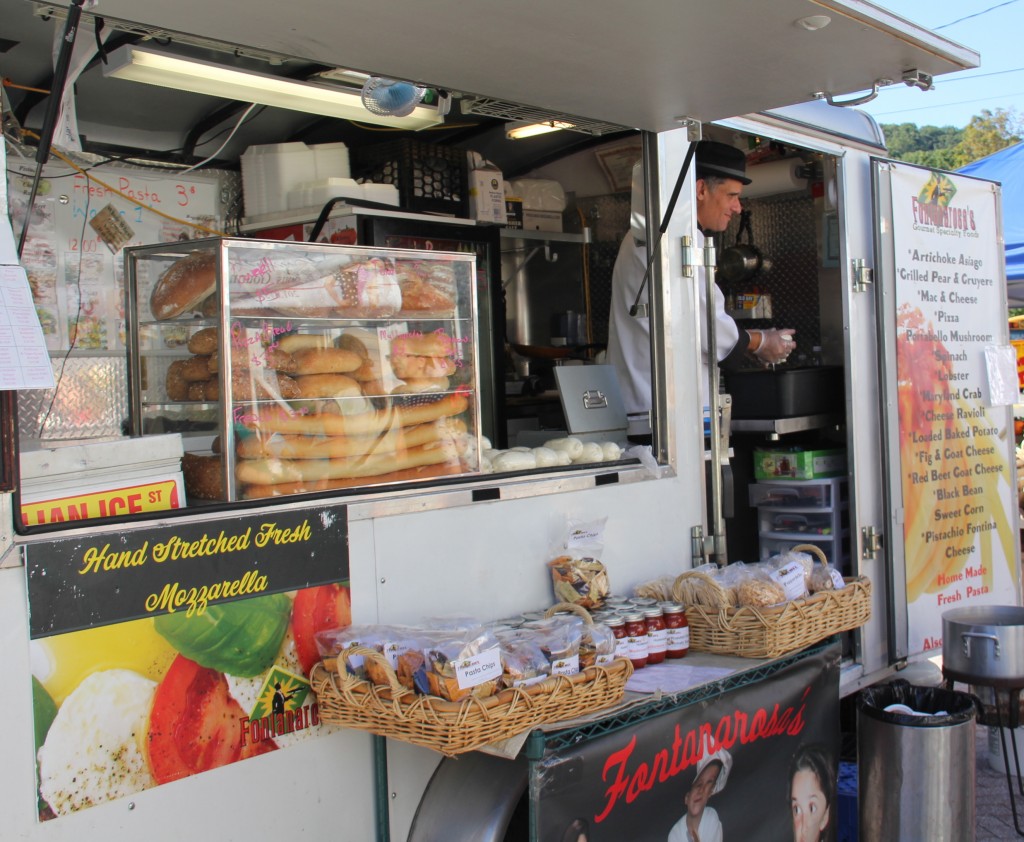 I stopped by RH Farms, LLC's stand to admire their beautiful eggplants, peppers, zucchini and other gorgeous produce.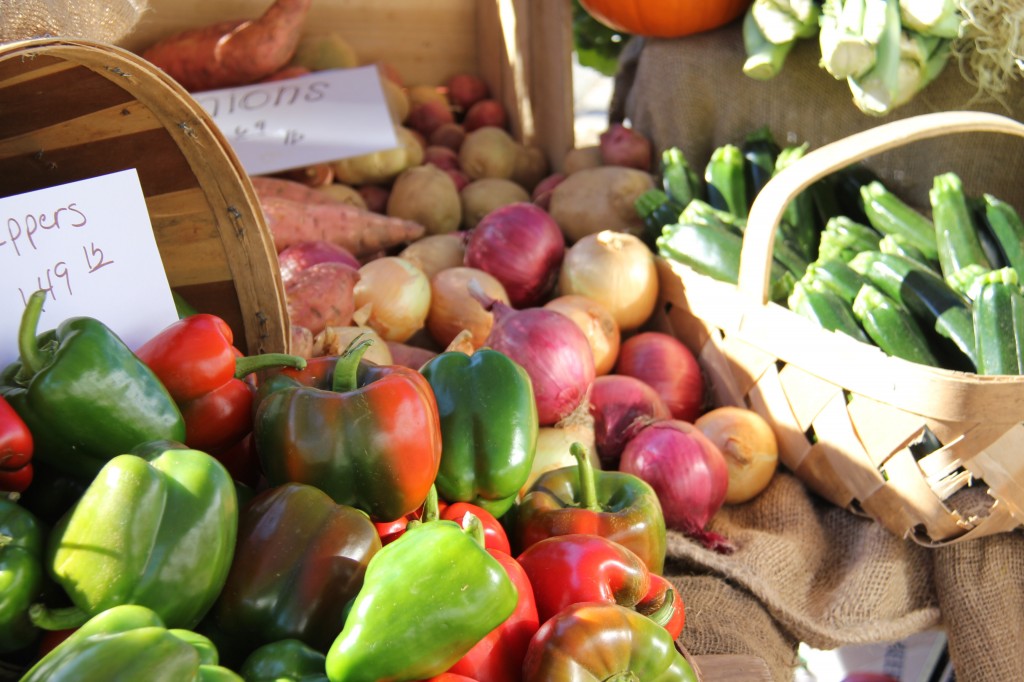 Friendly faces then greeted me at the Flocktown Farm stand with their beautiful tomatoes and carrots. Right next to them was Schike Organic Farms with her wonderful Quail eggs. I may have to do an entire blog piece on Quail eggs and their health benefits…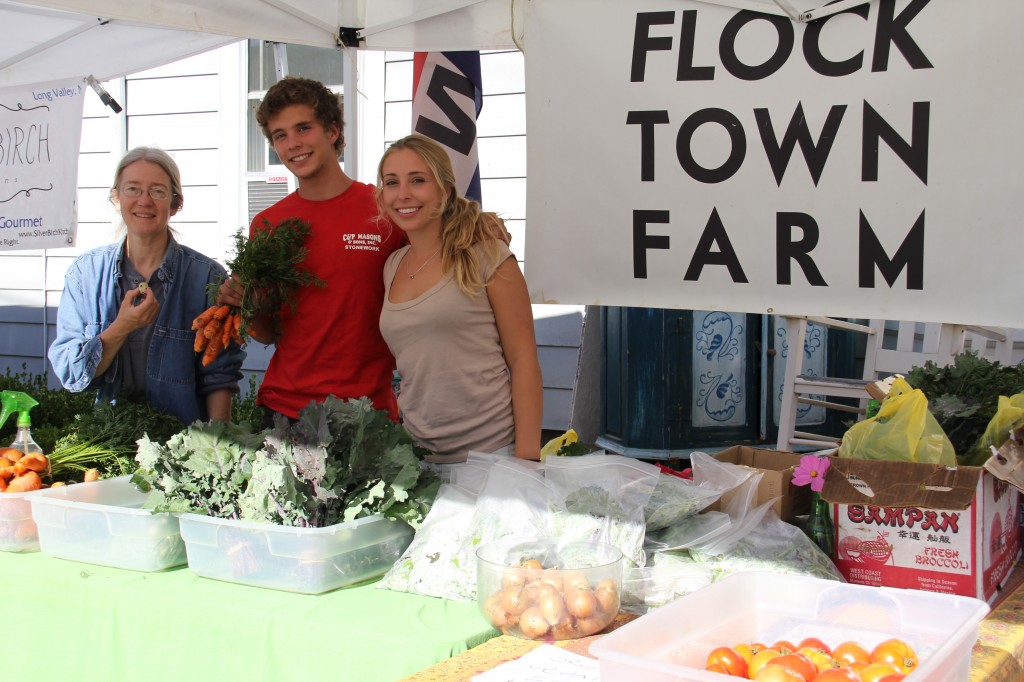 I love that food at farmer's markets are "whole foods" – what I mean is that it's grown and brought to the market without being processed first: beets and carrots still have their tops attached and the onions still have a little dirt on them. The best part about ultra-fresh food is that it's so easy to prepare: don't peel the carrots, just lightly steam them; roast the beets with just a little olive oil, salt and pepper. The freshness of the locally grown produce is so fantastic that there is little work required.
While perusing the market stands, I suddenly realized my pink reusable shopping bag wasn't going to be big enough…again… I really should bring at least two bags!
Now dinner was taken care of and so, I started to mingle with some of the other vendors: Lazy Susan's Food Company was there with her homemade granola (yum) and so was Silver Birch with samples from their "Farm-to-Table-Scratch-Made-Gourmet." From My Heart to Yours was there with handmade soy and specially candles like "Schooley's Mountain Spice." I cannot forget The Tranquility Store with their eggs, milk, breads and jams. The fun doesn't stop here, as inside there are more wonderful vendors like Young Living Essential Oils and locally produced honey and maple syrup. I really could continue to praise The Long Valley Green Market for at least 3 more paragraphs…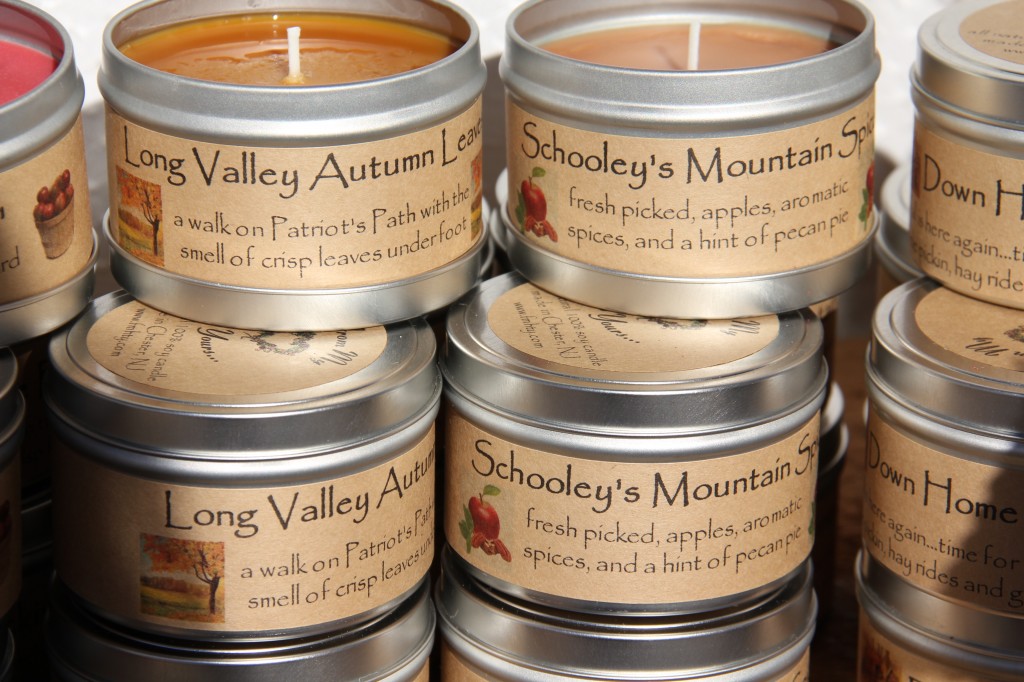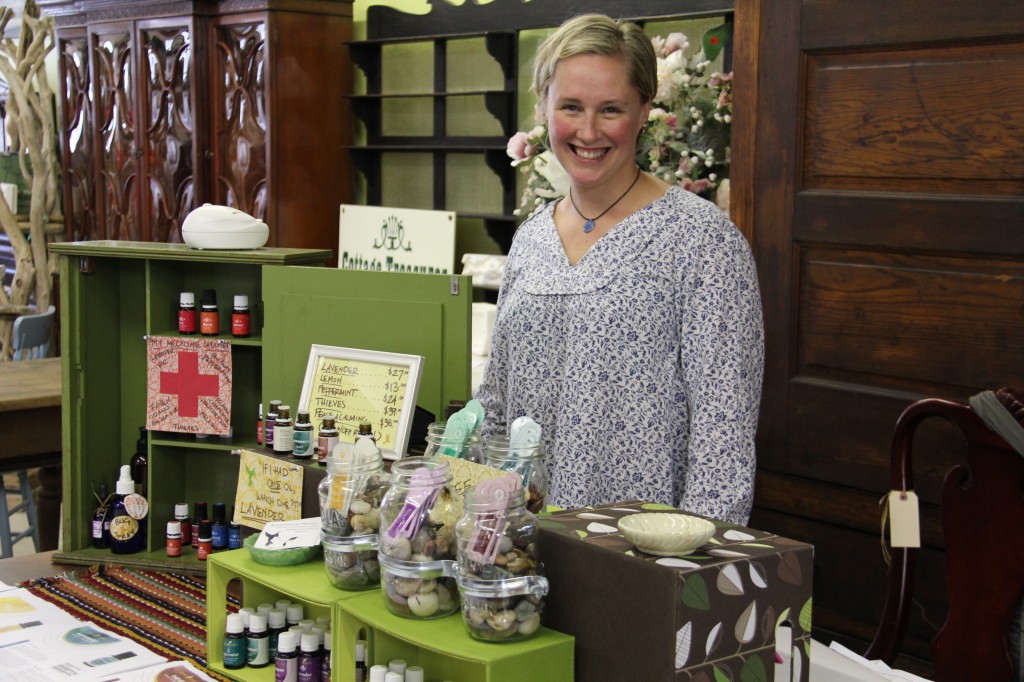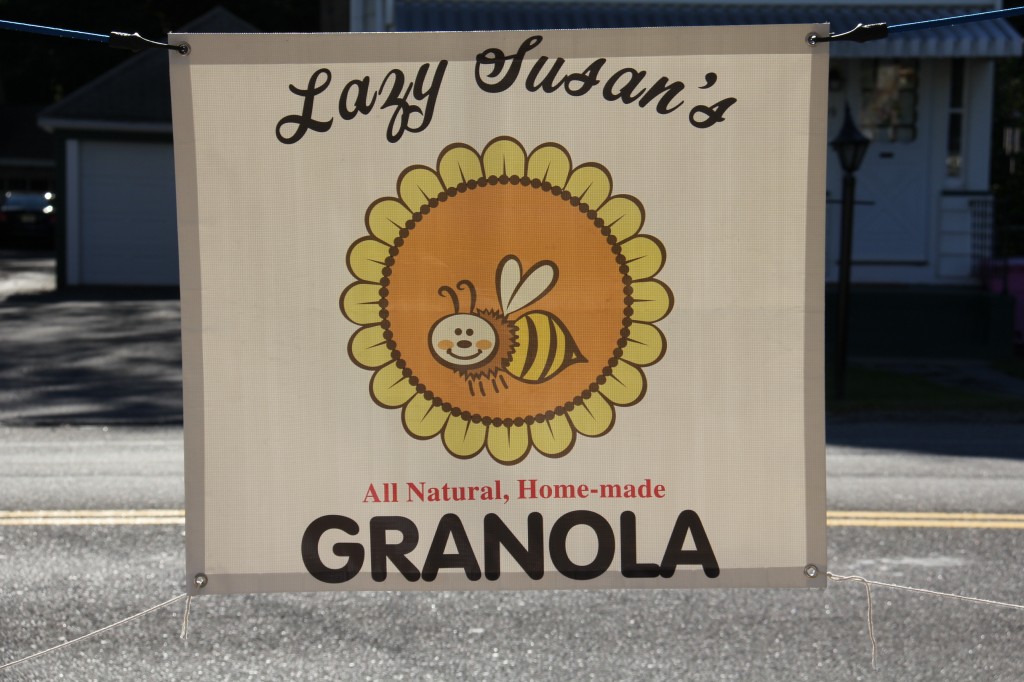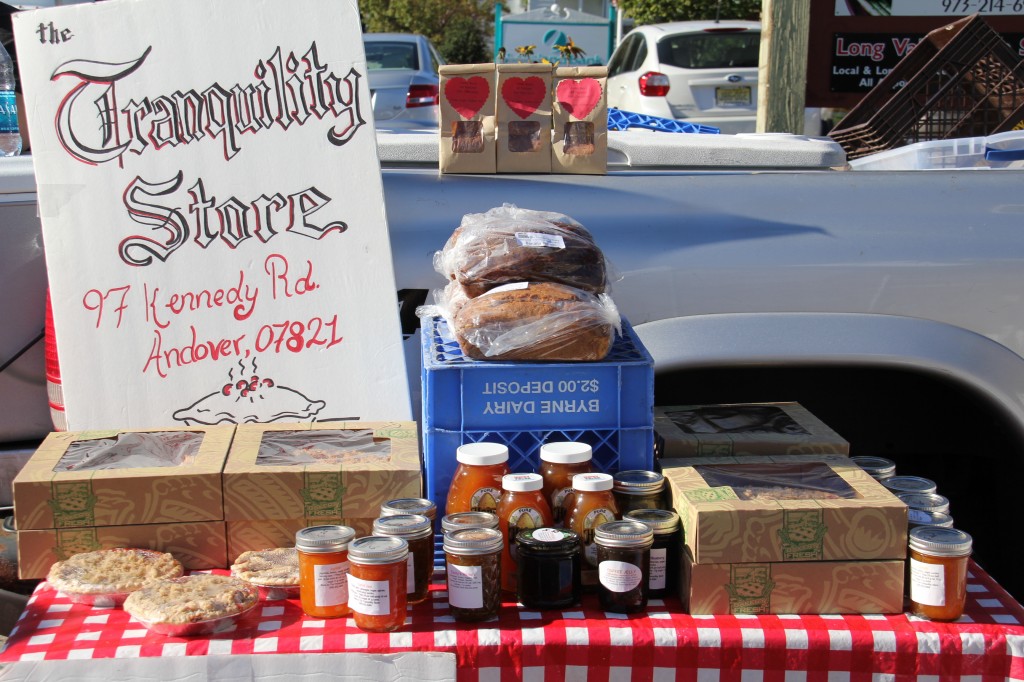 Aside from the economic importance of shopping local, there are some other great reasons that allow you, as a shopper, to benefit by shopping at a farmers' market:
You know where your food comes from and therefore have control over what you eat. Unlike the supermarket that can be full of products with confusing labels or no labels at all, there is somebody to ask, often the grower himself.
You can ask questions: if you want to know how and where something is grown, or if you aren't sure what that strange-looking vegetable is or what to do with it, you can find out and make an informed decision about whether you want to eat it or not.
It gives you LOTS of choices about what you eat. You can find dozens of different fruit and vegetable varieties of one single item at a single farmers' market, like the eggplants pictured below.
Eating seasonally saves you money! Farmers' markets are not more expensive!
You are getting the freshest produce around. There is nothing better then the first bite of the season's first strawberries, peaches, or cherry tomatoes.
So maybe I'll see you there next Thursday… I'm the one with the long curly hair and the pink shopping bag…
For more information on visiting (or being a vendor at) the Long Valley Green Market, visit: http://longvalleygreenmarket.com
For more information on why buying local is best visit: http://www.localharvest.org
Or http://search.ams.usda.gov/farmersmarkets/
For information on New Jersey Agriculture, visit: http://jerseyfresh.nj.gov/facts/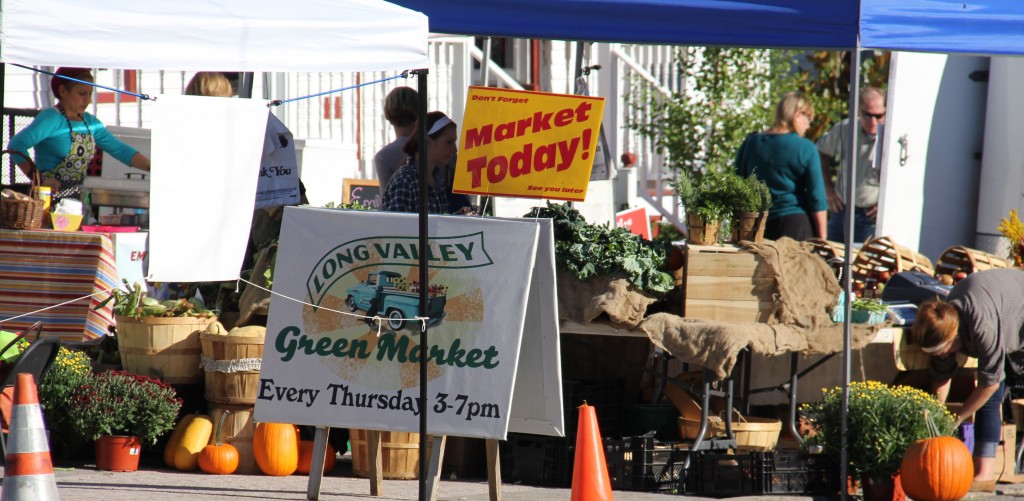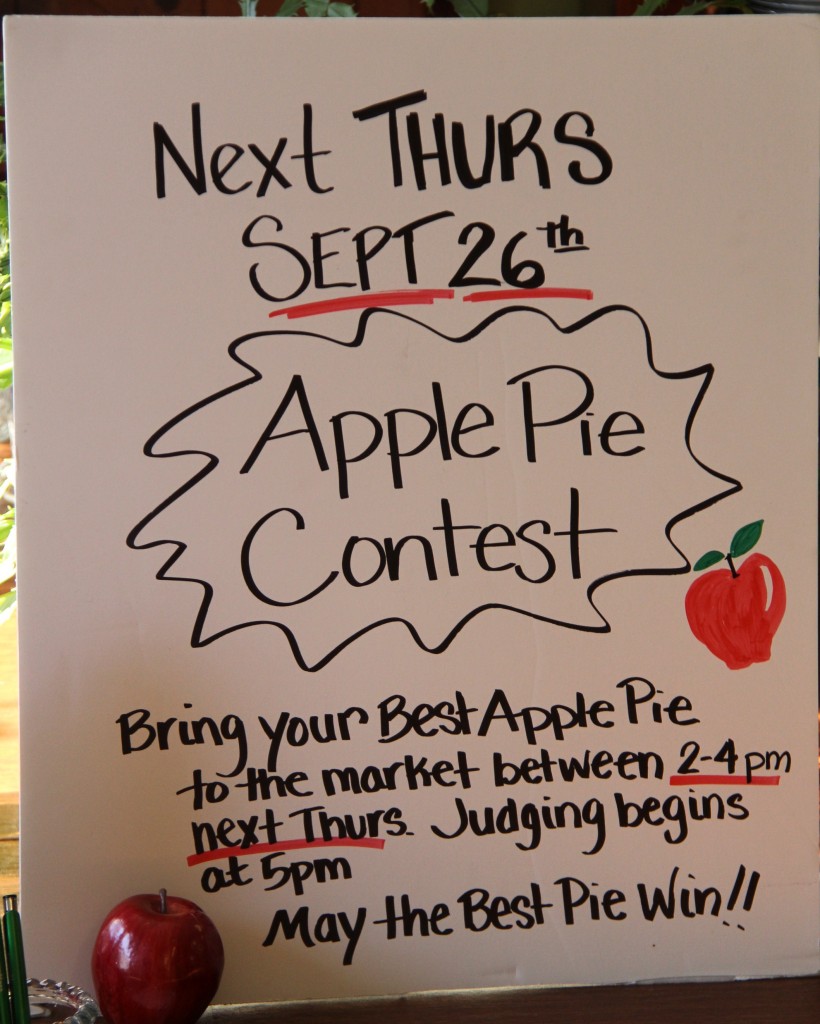 *The opinions in this post are all my own and I was not compensated in any way*